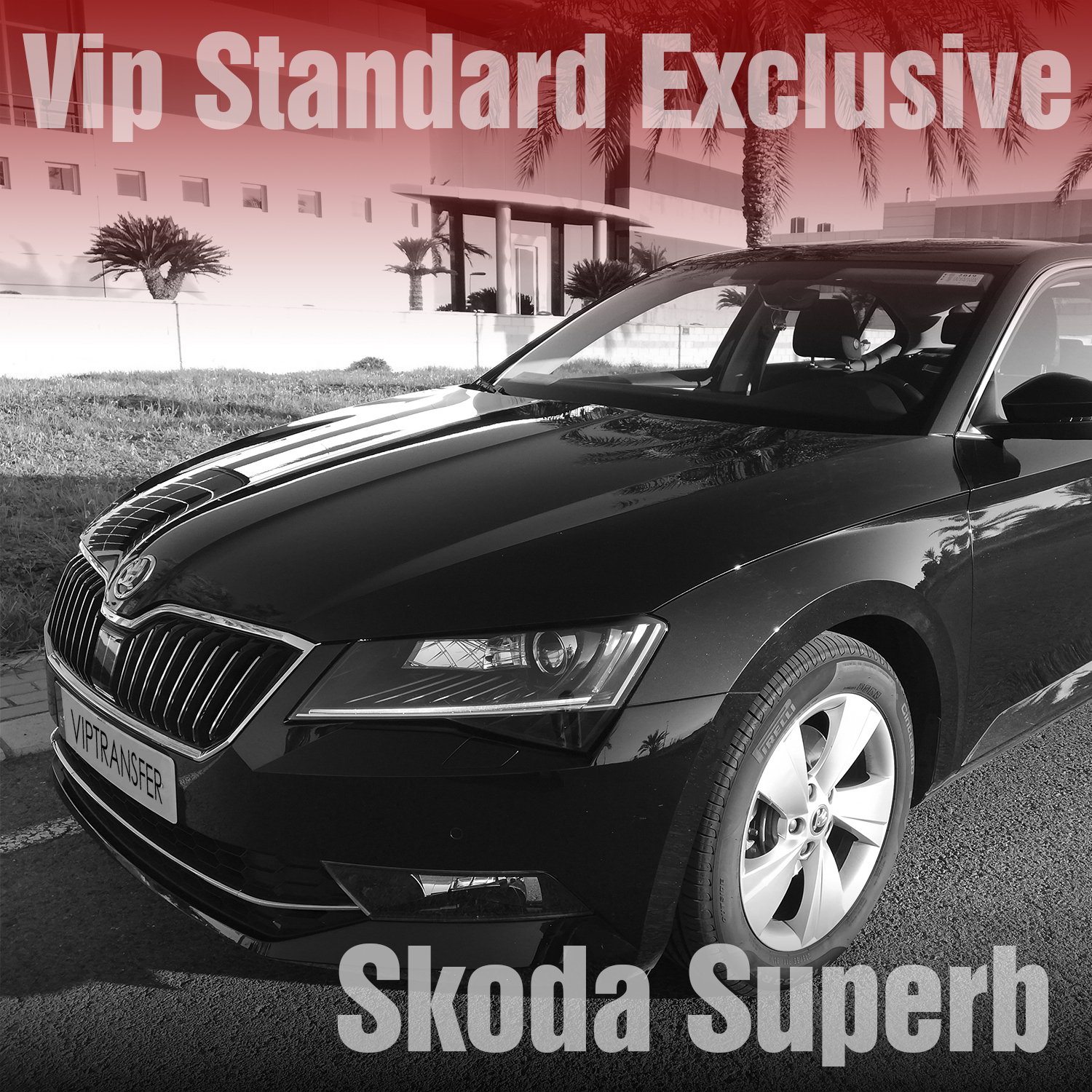 Škoda Superb Exclusive
VIP Standard range:
functional, economic, elegant

Comfort is achieving things that are simple, standard, does not involve any effort. If you can own more space, do not be conform for less. Only to pay attention of what deserves your dedication is our commitment, such as the design of the new Škoda Superb is.
The flagship of this manufacturer impresses at first glance: its striking front, clear forms, precise lines, clean edges, perfectly proportioned, with all the elegance that shows its striking and friendly character at the same time. Certainly a very successful design to suit all likes, even the most demanding of those who are not content with little.
Modern look, quiet and natural authority, its horizontal lines emphasizes it, specifically the long roof line drawn that confers a touch of dynamic elegance, or the line of the cabin windows that slopes gently down from the central columns, in transition to the tailgate, to harmoniously completed by the rear end.
A key feature of Škoda Superb is the maximum passenger comfort. This is achieved with selected materials, precise manufacturing quality, harmonious forms and, especially, extraordinary breadth of vehicle. In line with this, the designers have made the interior even more fresh than before.
Although Alicante VIP transfer categorizes it as a VIP standard vehicle within our fleet of high-end luxury, cubist type details such the two triangles on the boot lid are unmistakable additional elements of contemporary design of this fantastic sedan.
VIP vehicle standard range added to our fleet, roundly spacious, functional, safe and stylish.