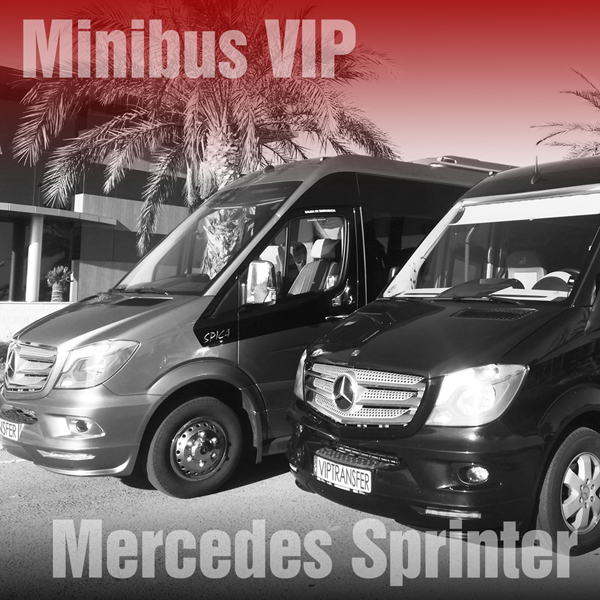 VIP Mercedes Minibus Sprinter
Safely up to 14 seats
The integral safety concept developed by Mercedes-Benz since its inception to manufacture vehicles in specialized passenger transport: Minibus, Bus and Autocar, make them without doubt one of the safest conveyance in the world.
Technological innovations gradually introduced in the automotive market for Mercedes-Benz, which has taken responsibility for the safety of vehicles for passenger transport, nowadays are part of the standard equipment of such vehicles.
To give two examples: Mercedes-Benz introduced in December 1970 the first anti-lock brakes with electronic regulation system of the world. And the Electronic Stability Program ESP® was released worldwide in a bus from Mercedes-Benz.
Security is not just the sum of individual measures, but the result of a broad and comprehensive concept that encompasses each and every one of the phases of active and passive safety in relation to automotive, from safe driving on roads and permanent assistance the driver especially in potentially dangerous situations or risk of accident, to the utmost dedication for the possible protection for all occupants.
This fabulous vehicle, the Mercedes-Benz Minibus incorporates the latest technologies in safety: blind spot control, beam assistant, lane change detector, COLLISION PREVENTION ASSIST, reversing camera, etc.
The aim of Alicante VIP transfer with this vehicle is of course very ambitious: to perform transfers by road safely. Our experience backs us with over 20 years running through all kinds of ways, with all climates conditions, and always with impeccable results for customer satisfaction.