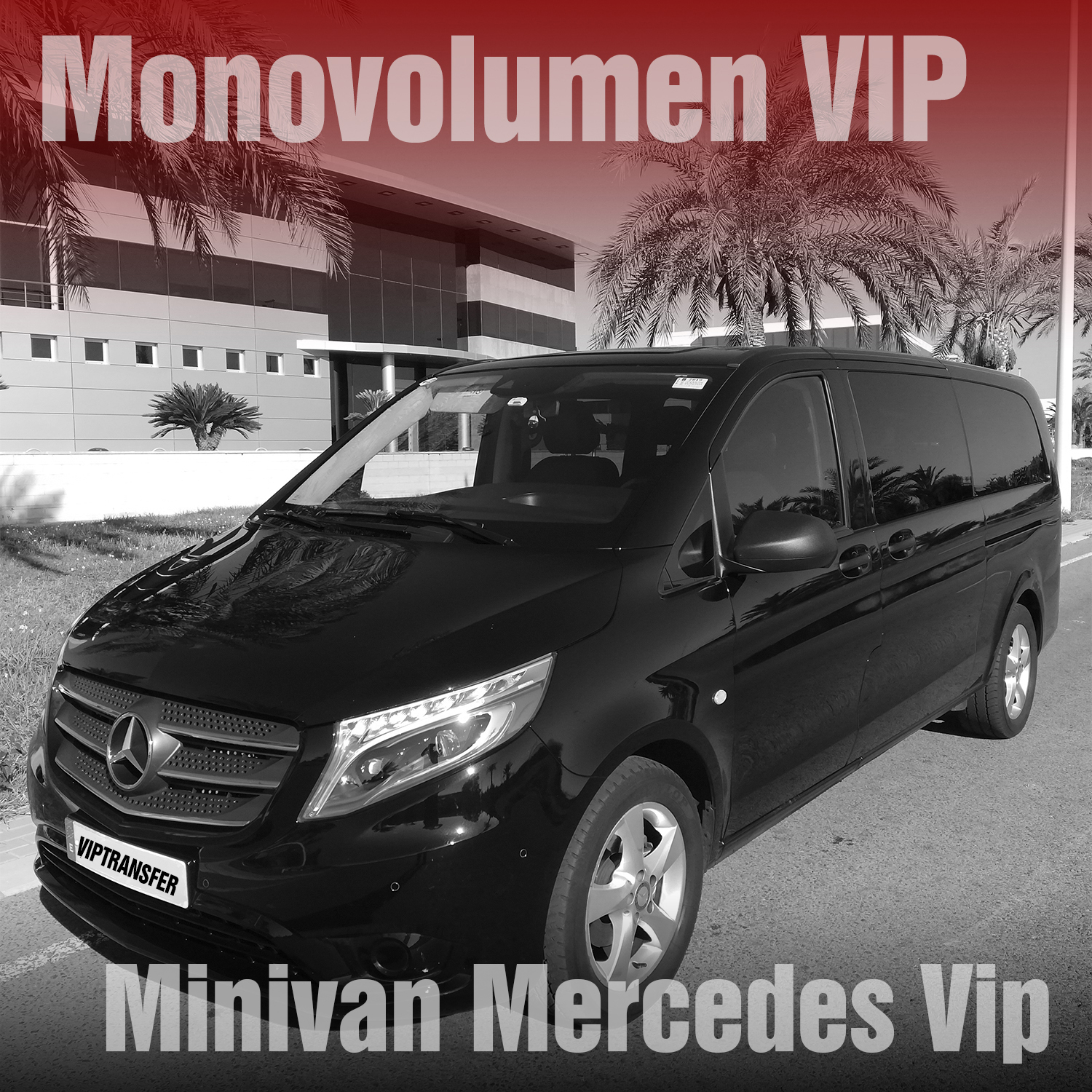 VIP Mercedes MPV Viano
Luxury and comfort up to 7 seats
The spectacular Mercedes Viano is our great MPV minivan, one of the most versatile vehicles of the German manufacturer of premium cars.
Monospace body like format where motor passenger and trunk are integrated into a single unit. Taller than passenger cars, allows more convenient access for both passengers and luggage loading.
Very spacious thanks to better use of the whole volume in a single "box" where the bonnet and front windscreen form a single continuous and parallel line between them.
The motor just protrudes of the front shaft wheel and is located higher and inclined, thereby releasing more cabin space.
Boasts flexibility to configure the interior passenger space, besides riding a vertical tailgate to maximize the space lost by sloping the rear window at all utilitarian.
Accommodate up to seven passengers in comfort, its ingenious interior design allows space suits both small groups or households, and for those who are accompanied by bulky items, such as the transfer of equipment for adventure sports.
It has many aspects of comfort with the signing of meticulous manufacturer as well as others such as the ingenious boot access only the rear window opening.
It also incorporates several new enhancements and unique in its segment, especially highlighting its interior refinement, functionality and a discreet ambient lighting in three shades and a climate that allows for different modes of ventilation and different air currents.
In short, a great vehicle for large capacity and comfort, perfect for a family or a group of five, six and seven.