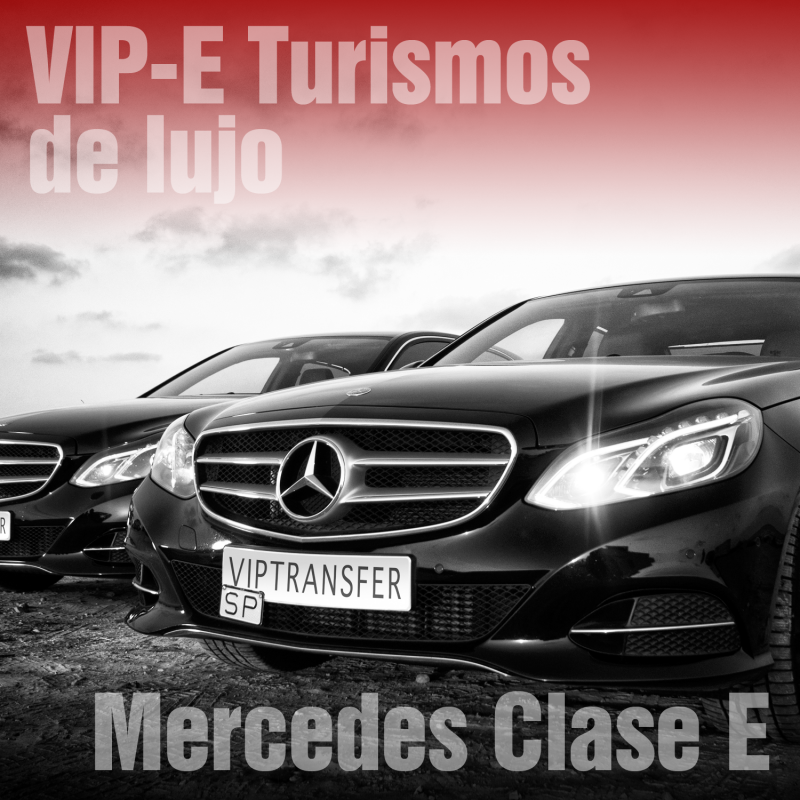 VIP Mercedes E Class
A luxury vehicle to everyone
The Mercedes-Benz E Class is a range of executive luxury cars manufactured by Mercedes-Benz in various engine and body configurations.
The E initially referred to "Einspritz Motor" (fuel injection engine in German); which it was a new feature incorporated into production vehicles at the time the class E first appeared, incorporating the E suffix of the nomenclature of the engine capacity in the 50s.
It was at the launch of the W124 facelift model where E is decided that was used as a prefix, and thus linked to the officially referred model in Class E (E-Klasse).
Currently all Mercedes-Benz cars use fuel injection, thus the company is no longer considered necessary to add the E to the exclusive distinguishing characteristic.
Due to the size and durability of the E Class, this car model is often used as public transportation of people in many European countries.
Older models are still used in Asian countries such as interstate transportation. These may also be special purpose vehicles such as police or ambulance, with appropriate modifications to its factory design.
No doubt this vehicle is a great car, noted for innovation in each of its details, including a subtle innovative, functional and avant-garde "touch" to the whole environment.
The profiling of both interior and exterior design highlighted juvenile character and not forgetting casual elegant design that accentuates the modern re-interpretation of the quality of this great vehicle.